WILSON CREEK WOODSMITHING
Timber Framing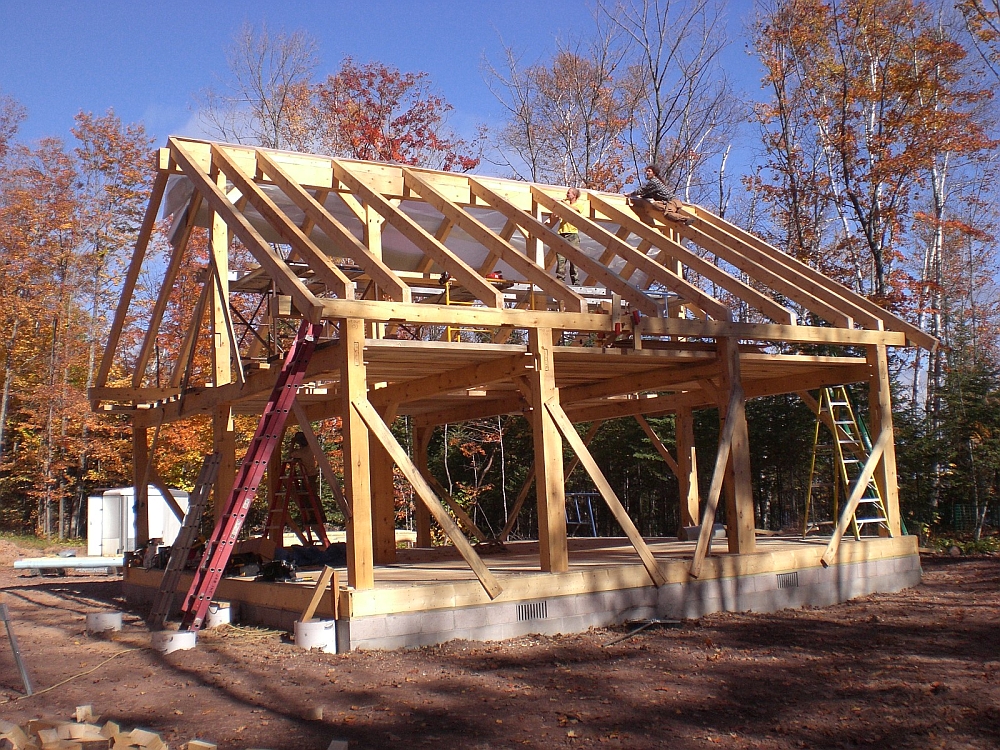 Lake Superior House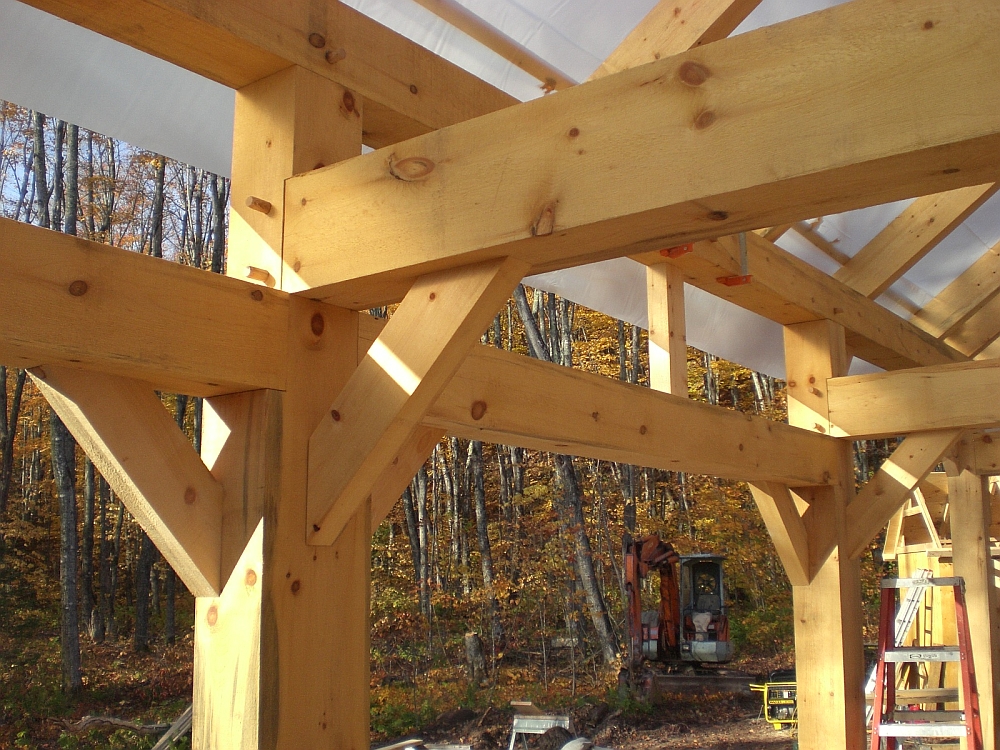 Mortise and Tenon Joinery
WCW has a full line of timber-framing services, from design to milling to installation. All frames are hand cut in traditional style using simple and strong joinery. White pine is almost exclusively used for its ability to remain true through the drying process and also for ease of cutting. Other wood species are used for specific purposes or for "wet-framing" [green installation].
All of the WCW timber frames built for clients are available for viewing in the local area. Projects have included a 30'x30' house, 16'x32' shop, 25'x42' barn, 8'x10' and 10'x20' sauna, and several smaller buildings. Visit Timber Framing Photos for more pictures.
Contact Justin Savu at 360-7288 to discuss a project or with further questions.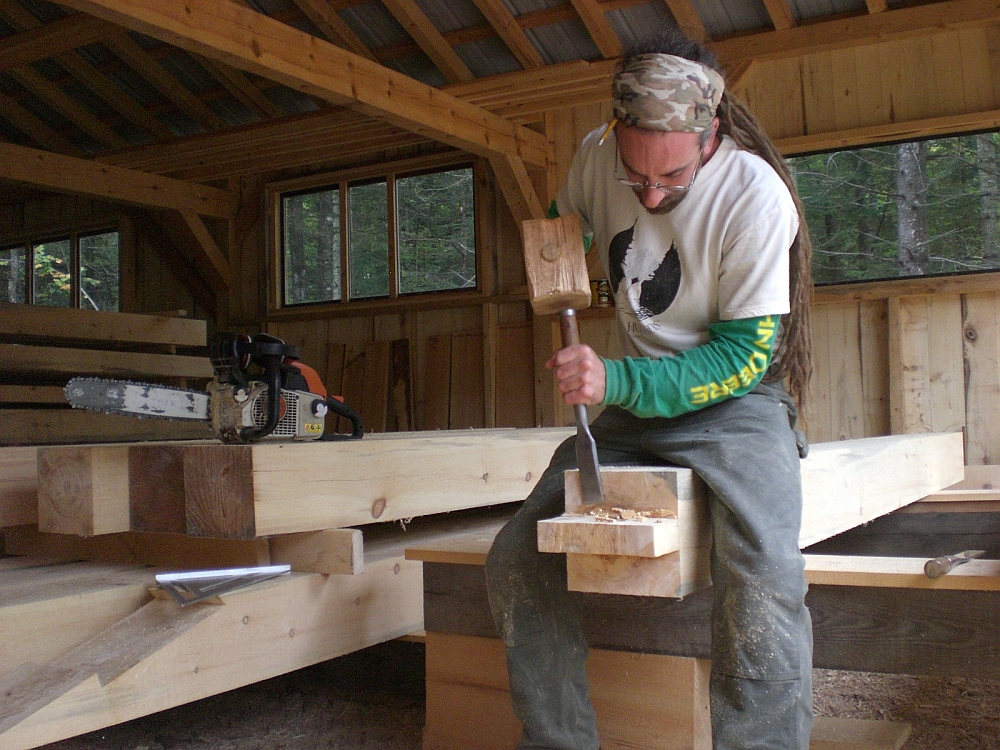 Crossbeam Tenon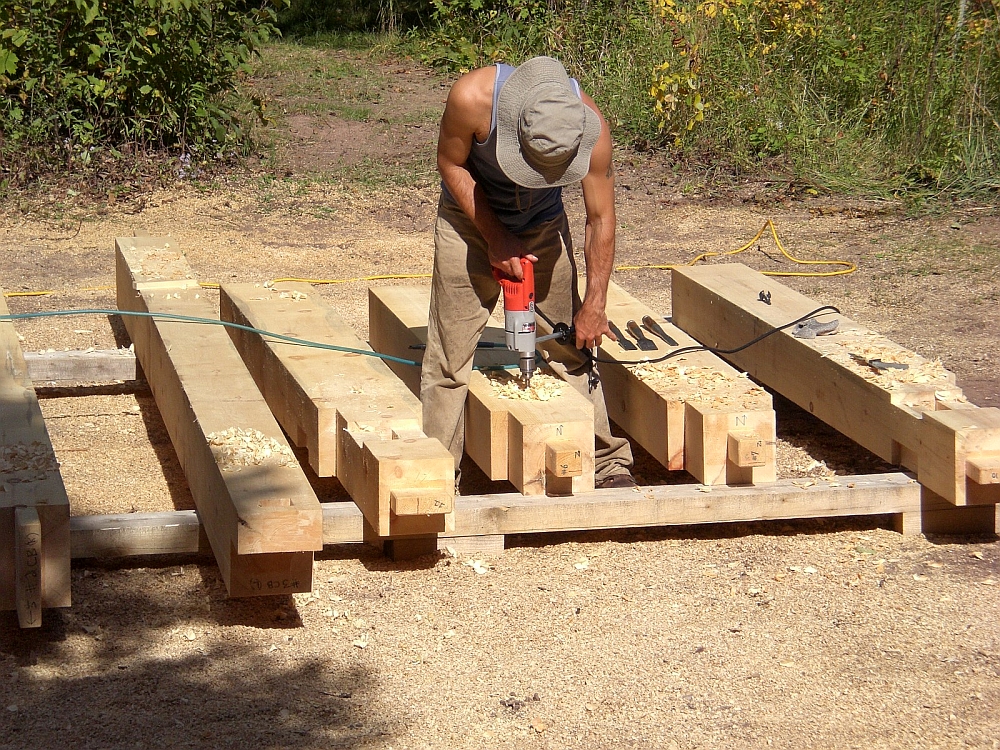 Posts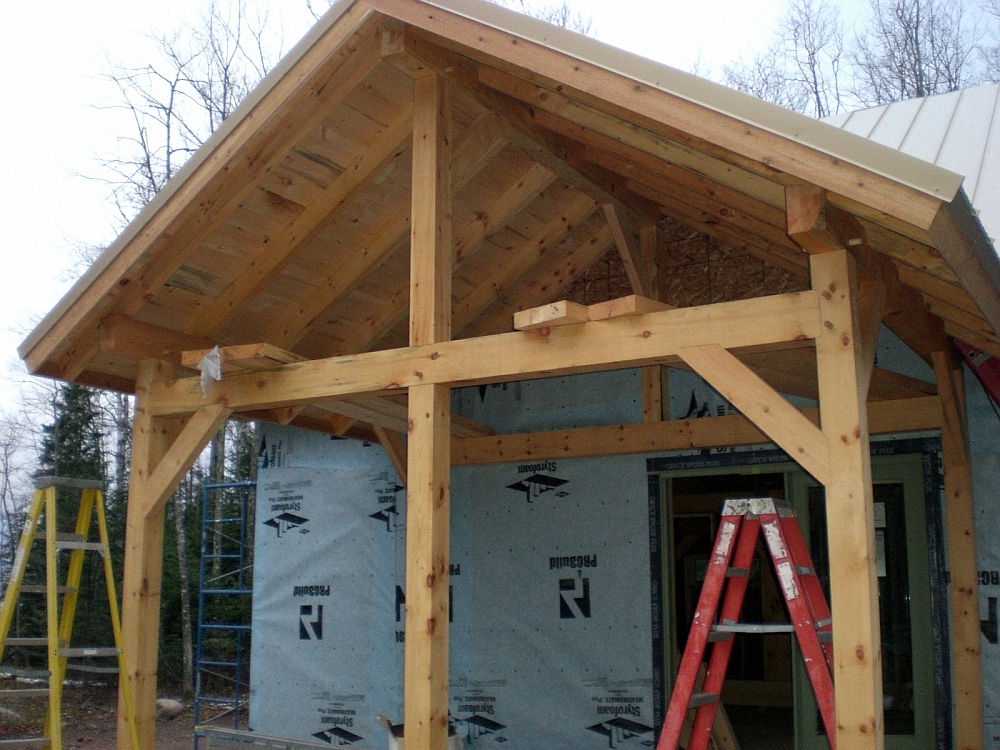 Porch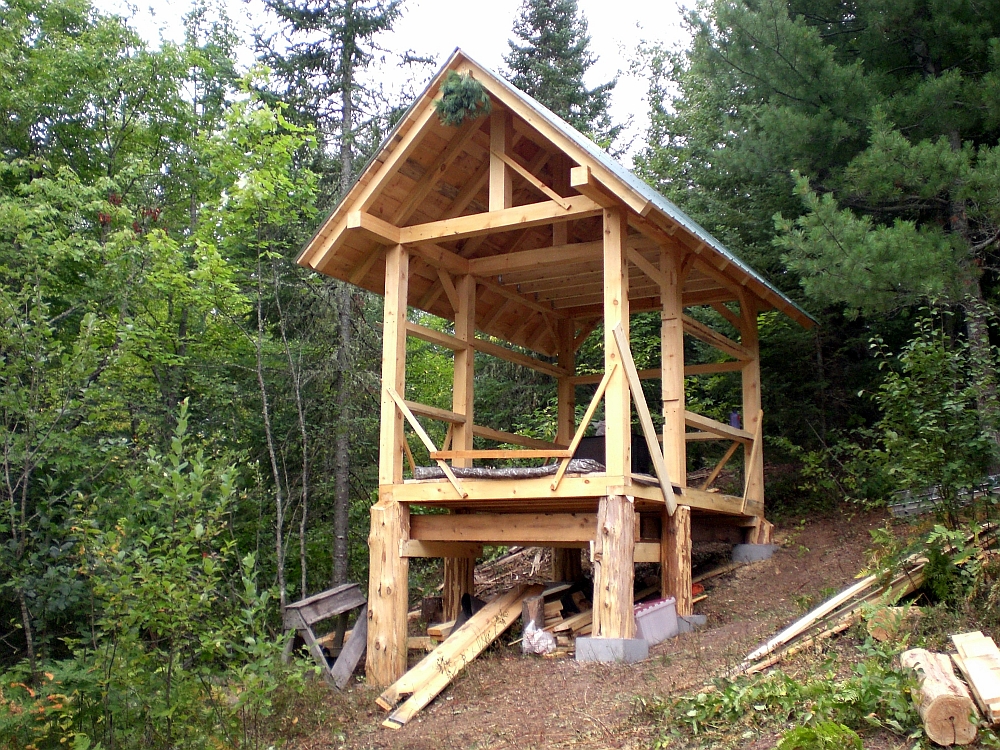 8' x 10' Sauna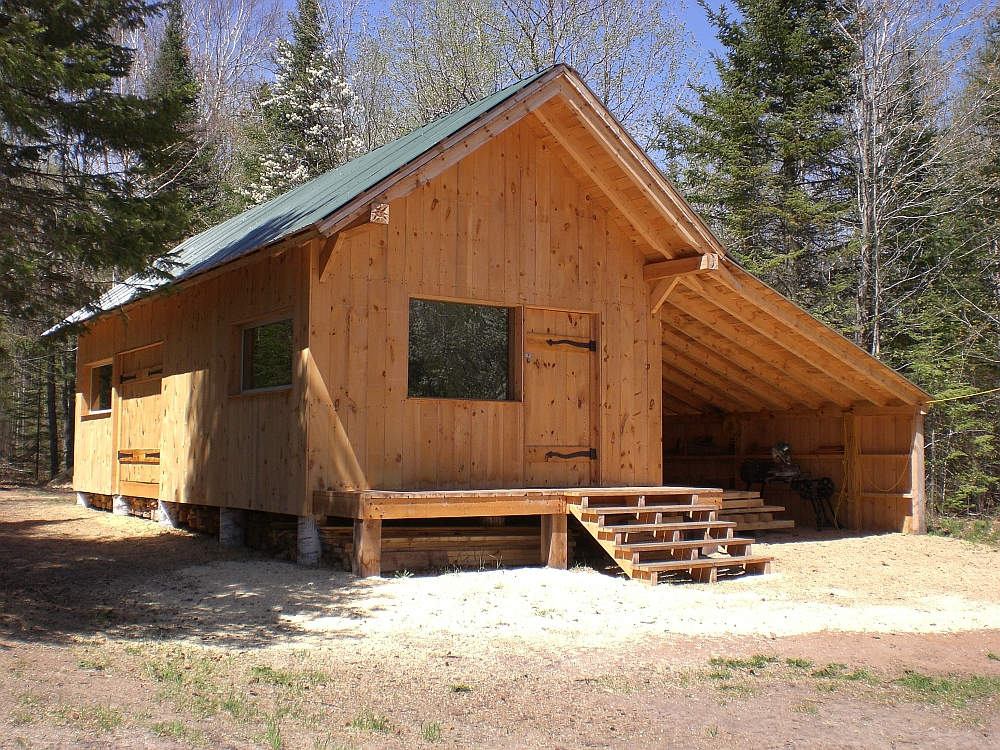 16' x 32' Workshop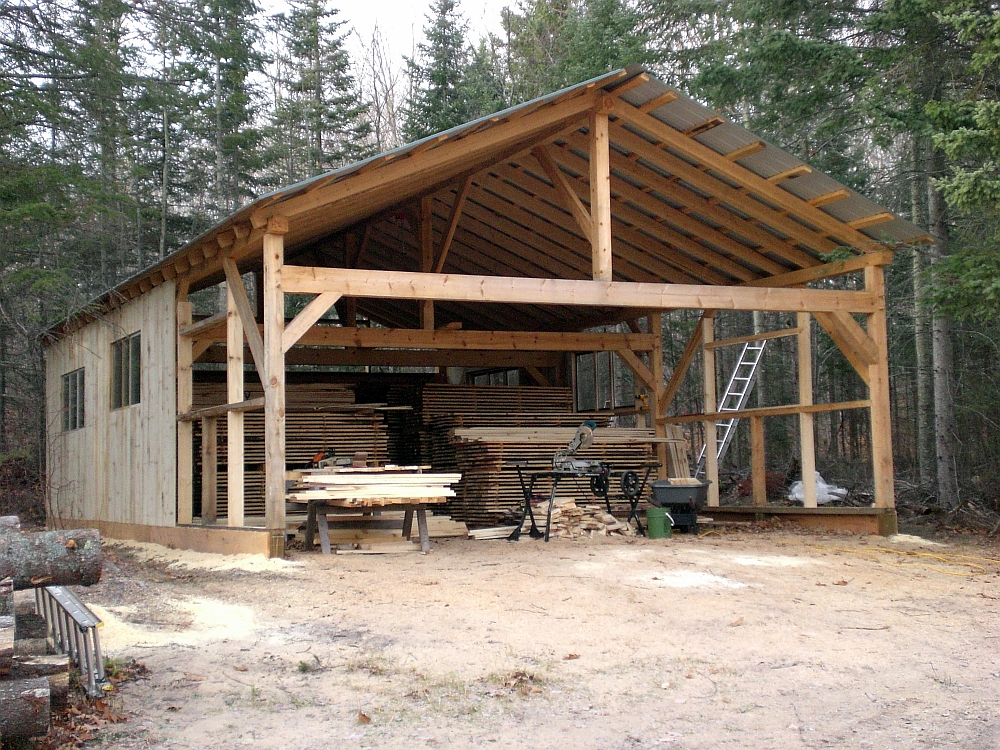 25' x 42' Barn