WILSON CREEK WOODSMITHING
What's New at WCW for 2015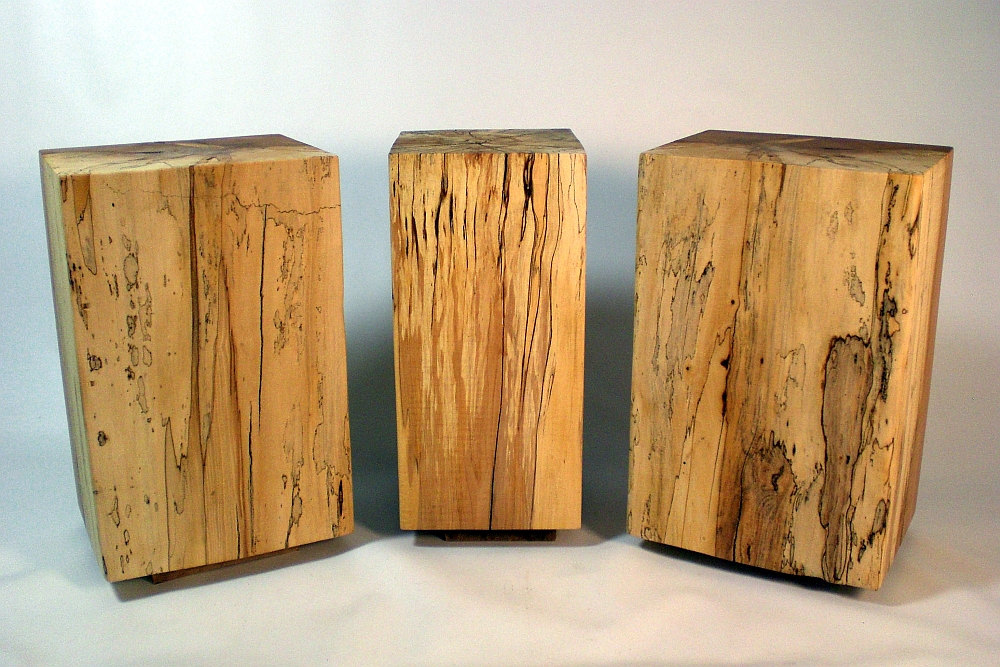 Timber Block End Tables
Continued this year are hardwood and softwood timber block end tables, made from self-produced cants and sanded to a distressed look for home use. Shown here are some 9"x9" and 10"x13" spalted sugar maple blocks, with some 16"x16" white pine blocks in the works. Standard height is 20" though some vary up to 24". All are finished with veggie-based tung oil and have felted pads for floor protection. Custom orders are welcome and purchase includes free local delivery.
Visit Timber Block End Tables to see more. These are currently available at the Zero Degrees Artist Gallery at 525 N. 3rd St. in Marquette.


White Pine Dinner Table made for my parents new house. 4 1/2' x 5' with 3" thick top and 6x6 legs.