WILSON CREEK WOODSMITHING
Lumber & Timbers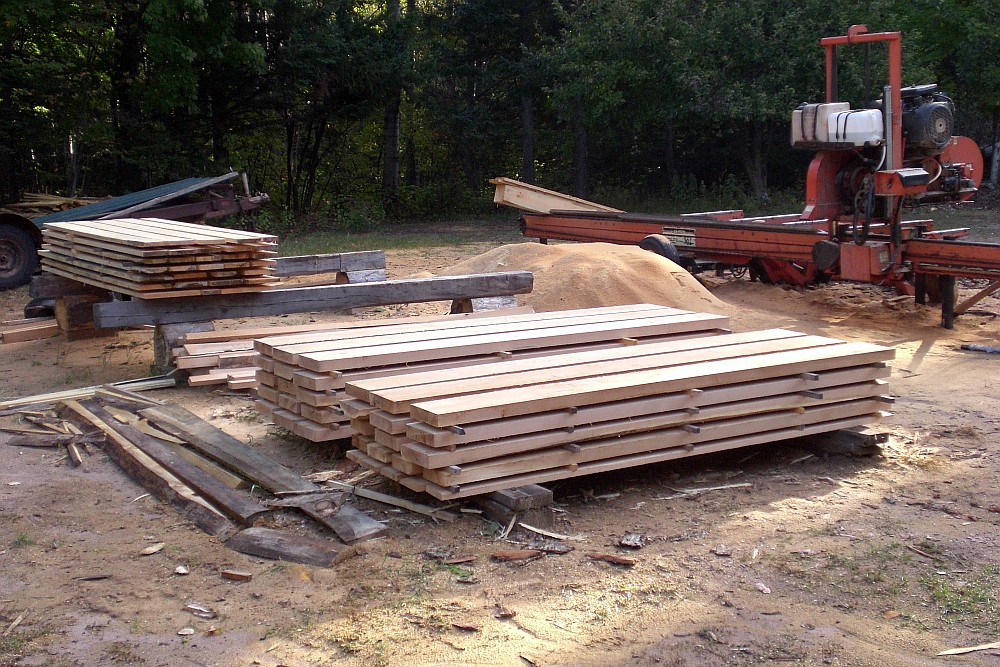 2" Red Oak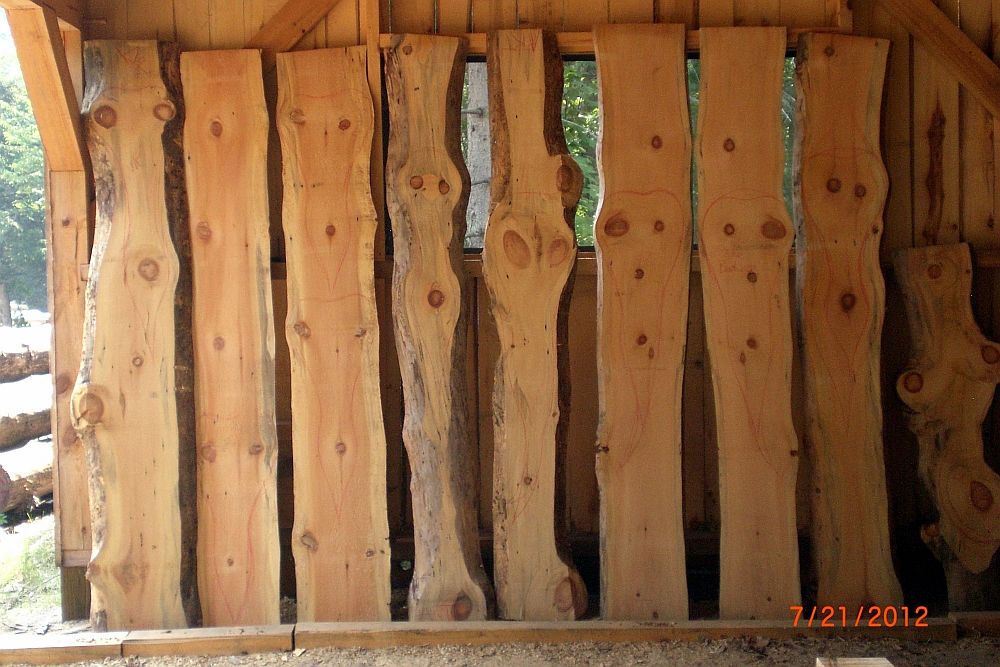 2" Pine Slabs Natural Edge
Rough sawn lumber [green & air dried] is available in both hardwood and softwood species, produced at the WCW yard with a Woodmizer LT40HD portable sawmill. Hardwood lumber includes sugar maple, red maple, white birch, red oak, and occasionally aspen, cherry, yellow birch and white ash. Softwood lumber primarily will be white pine, although red pine, jack pine, fir, and hemlock can also be available at times.
Stock hardwood lumber includes:
1" [4/4]
1 ¼" [5/4]
1 ½" [6/4]
2" [8/4] (limited quantity)
Stock softwood lumber includes :
1" [4/4]
1 ¼"[5/4] (limited quantity)
1 ½"[6/4] (limited quantity)
2" [8/4]
3" [12/4]
4" [16/4]
with additional thicknesses available upon request. Widths for hardwood stock vary from 2-12", while softwoods are available in widths of 4-20" [wide cuts only in 2" and up thickness].
Most 1" softwood lumber is oversized on the original width cut, allowed to dry for one year, and then resawn [edged] for the final dimension--this gives the customer straight (parallel) lumber, fully useable in 8' lengths. Custom timbers [8' to 20' long] are available in 4x4, 6x6, 8x8, etc., all the way up to 20" x 20" timbers.
Contact Justin Savu at 360-7288 for current availability/prices. Visit Portable Sawmilling for information about sawmill services.
Factors that affect the quality of bandsawn lumber include the blade sharpness, cutting speed, and operator skill. As both a sawyer and woodworker, I indeed do use my own lumber on a variety of products--meaning that I pay close attention to the quality of the lumber coming off the mill. Your lumber will be the thickness you request, with an occasional difference of 1/16". The consistent quality of lumber that I make is the most often noted comment about my lumber products.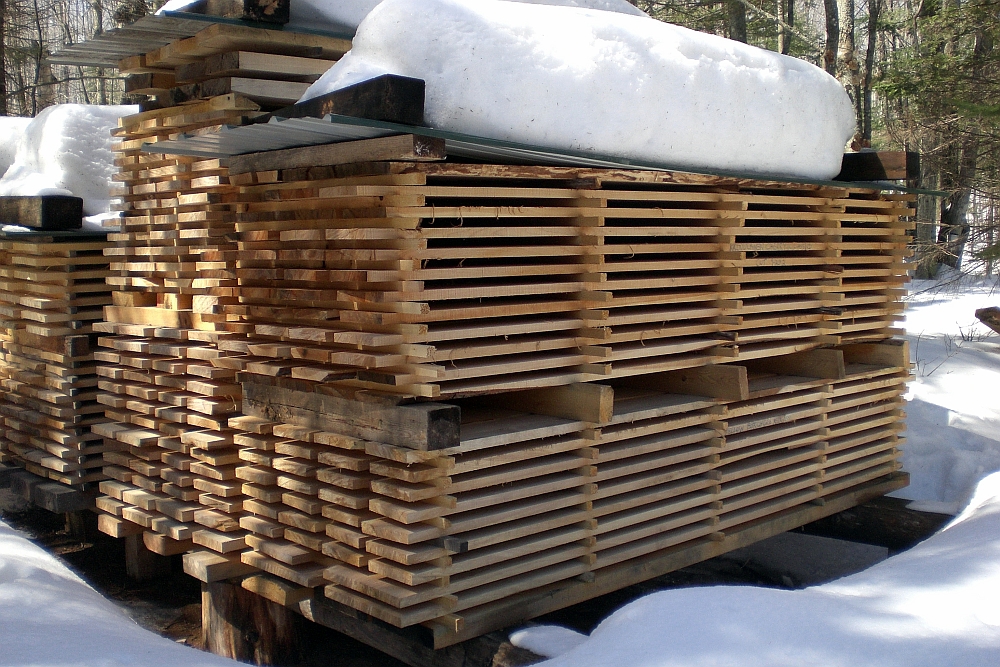 Cherry, Maple, and Yellow Birch 1" Lumber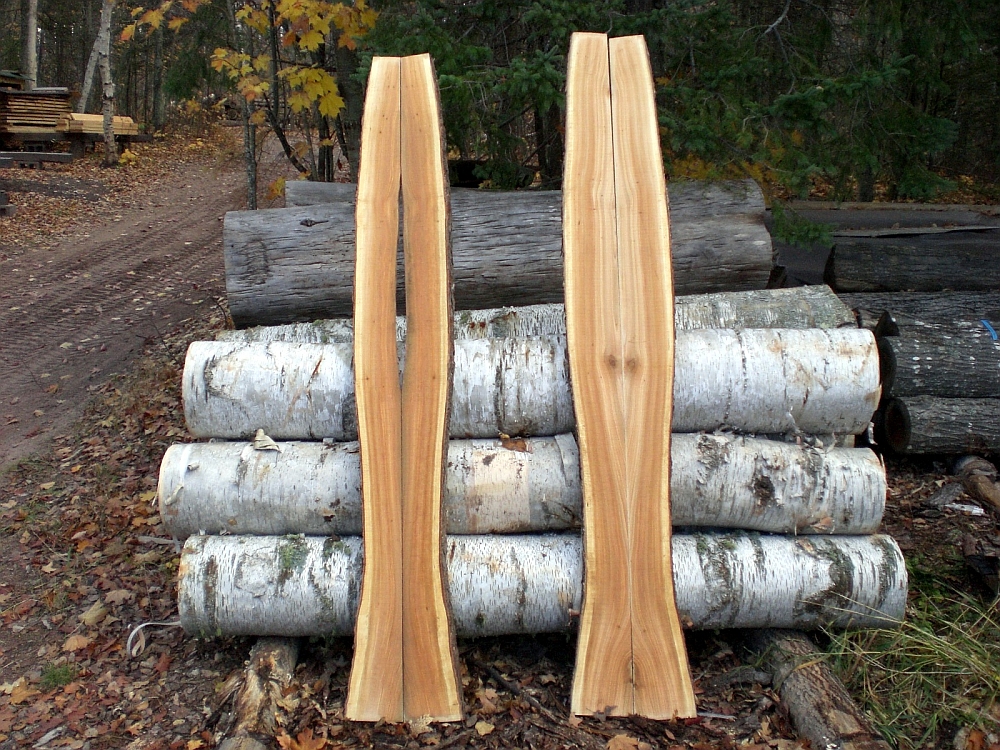 Bookmatched Cherry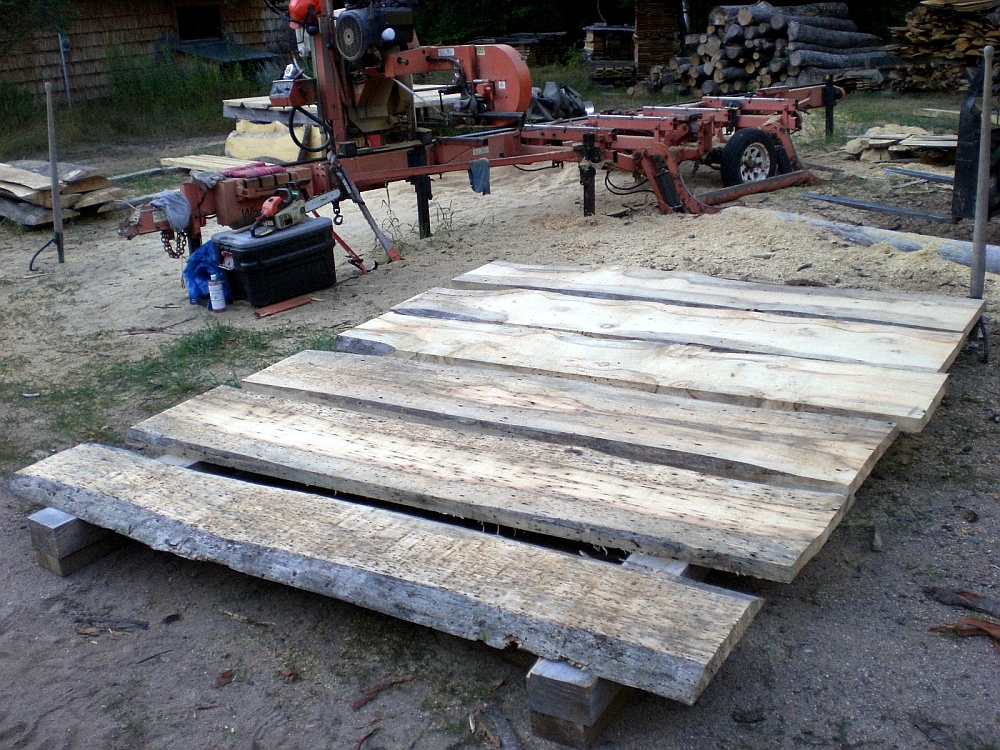 Heavily Stained White Pine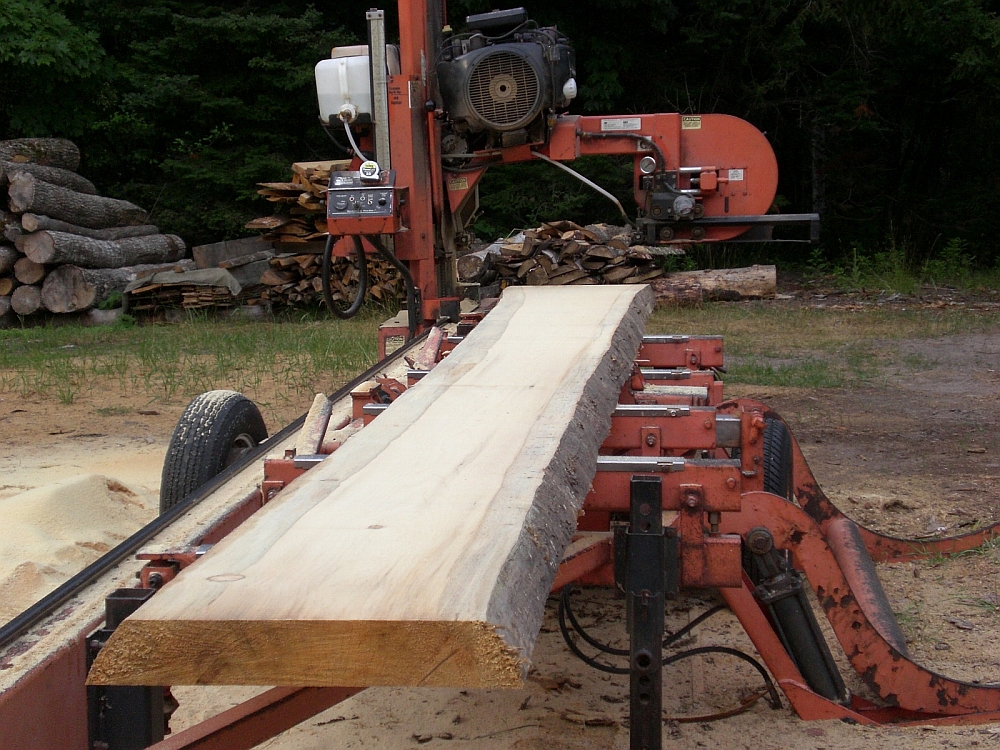 16' Natural Edge White Pine 3" Thick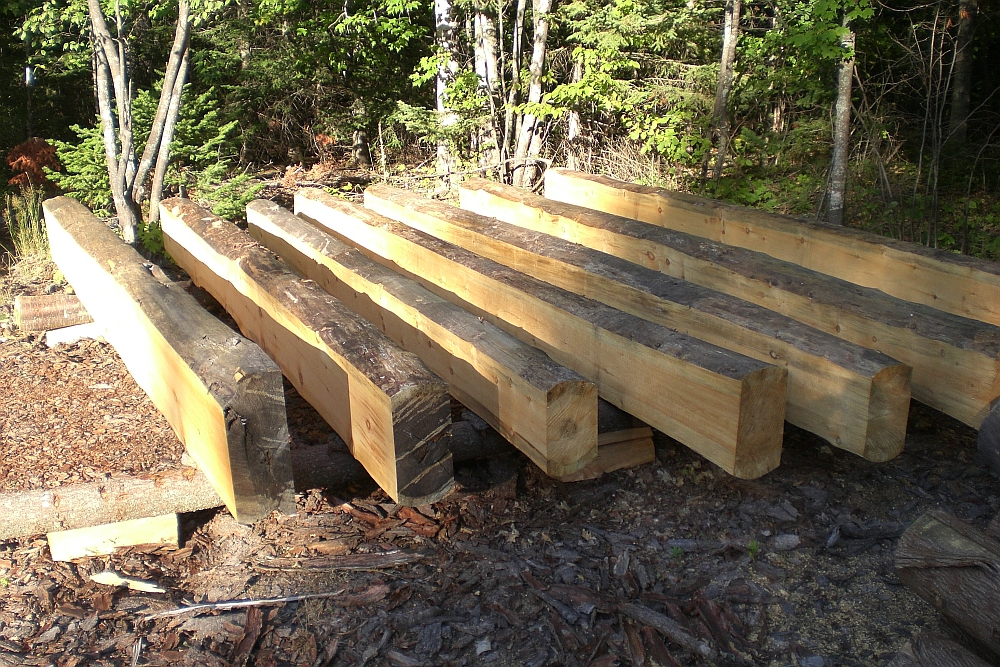 Log House Timbers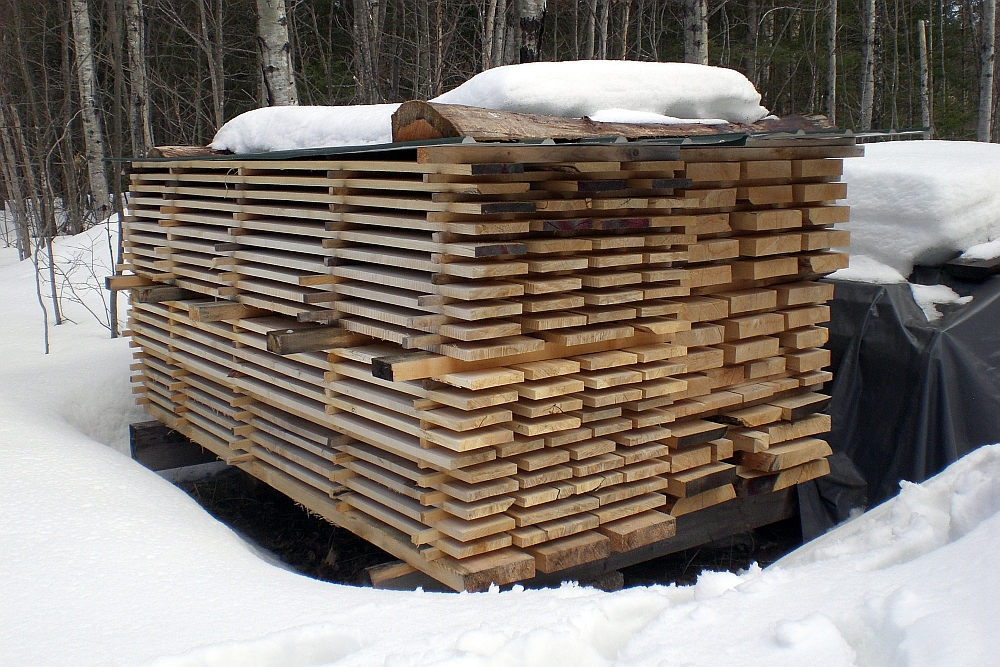 Curly Maple, Ash, (1") and Red Oak Lumber (2")