WILSON CREEK WOODSMITHING
Portable Sawmilling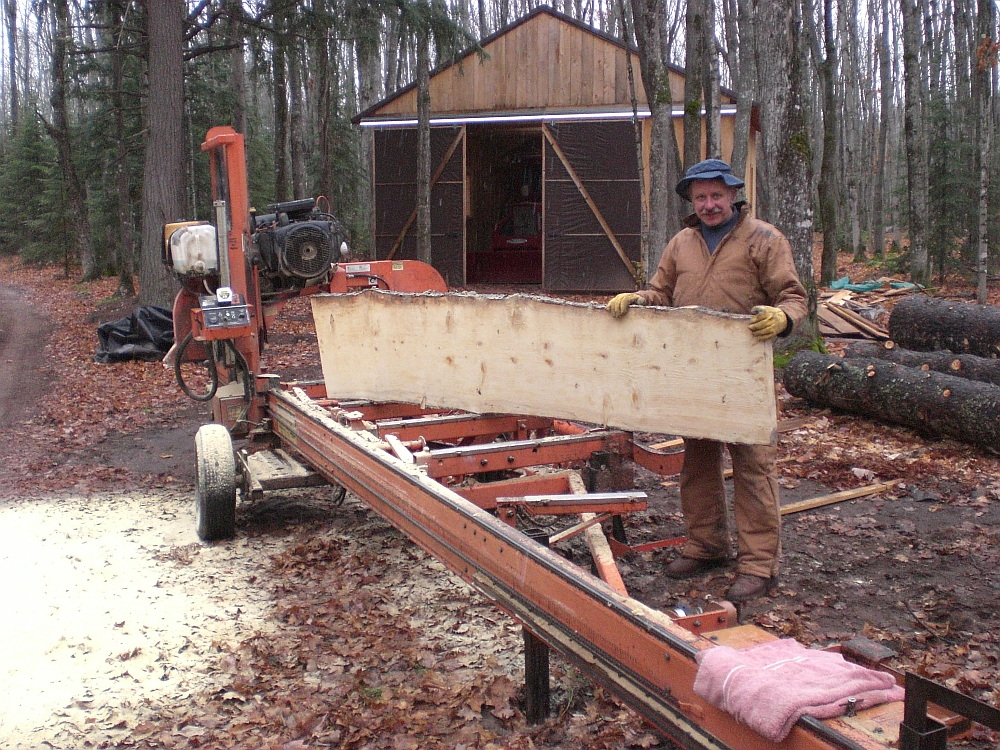 Nick Cartier Spruce Milling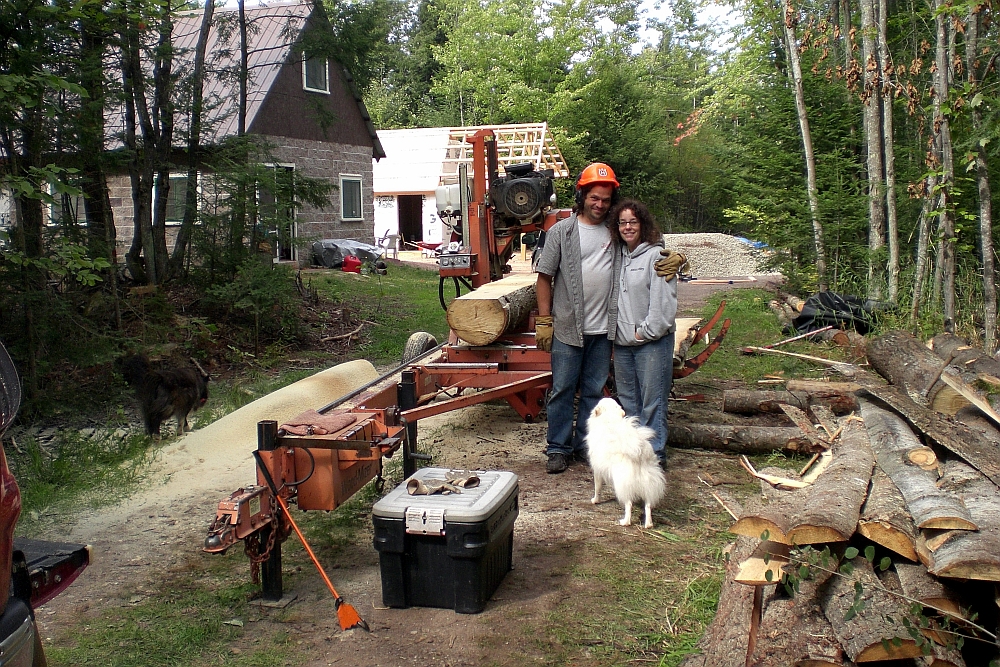 Mary Martin & Erich Ottem Aspen Mill
Using a Woodmizer LT 40HD [fully hydraulic] portable bandsaw mill, logs are processed into custom lumber at:
1" [4/4]
1 ¼"[5/4]
1 ½"[6/4]
2" [8/4]
3" [12/4]
4" [16/4]
or larger dimensions and custom timbers from 4x4, 6x6, 8x8, etc. all the way up to 20" x 20" timbers. Standard cutting length is 8' 8" with the mill able to cut logs 20' long and up to 36" diameter. Longer lengths can be cut with the assistance of a tractor. Both hardwood and softwood logs are milled as well as unique cuts with burls, natural edge slabs, cookies, and flitch cuts. WCW has about 15 years cutting experience with both large and small diameter logs, cutting from 10,000-30,000 board feet per year. Please contact me if you would like some client references for an independent review of WCW sawmilling. Visit Sawmilling Photos for more pictures.
Factors that affect the quality of bandsawn lumber include the blade sharpness, cutting speed, and operator skill. As both a sawyer and woodworker, I indeed do use my own lumber on a variety of products--meaning that I pay close attention to the quality of the lumber coming off the mill. Your lumber will be the thickness you request, with an occasional difference of 1/16". The consistent quality of lumber that I make is the most often noted comment about my services.
Contact Justin Savu at 360-7288 for current prices, further questions, or to set up a milling date. Landowners are expected to help offload and stack lumber or provide labor in order to do so. If needed I have a list of laborers that are familiar with mill operation that can be provided on your behalf. In order to prep for a mill job, the following will help you out: [1] Deck logs in one pile off the ground in an area easy to access, [2] Prep your stickering area ahead of time with a good foundation, and [3] Acquire dry 1"x1" hardwood stickers if you can—if not then stickers will be cut as part of the lumber process on-site.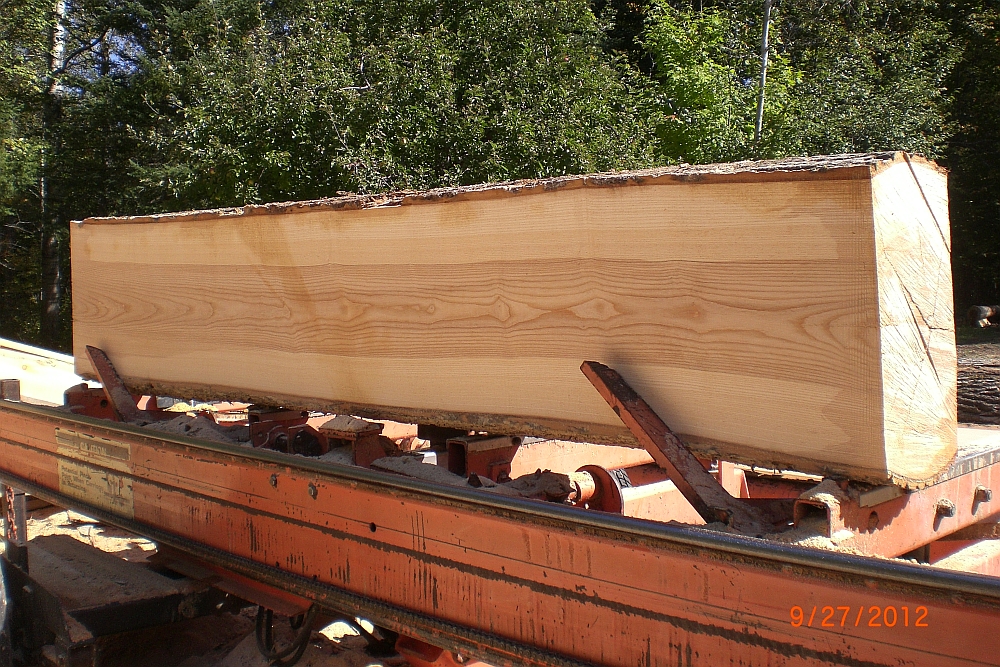 Veneer Ash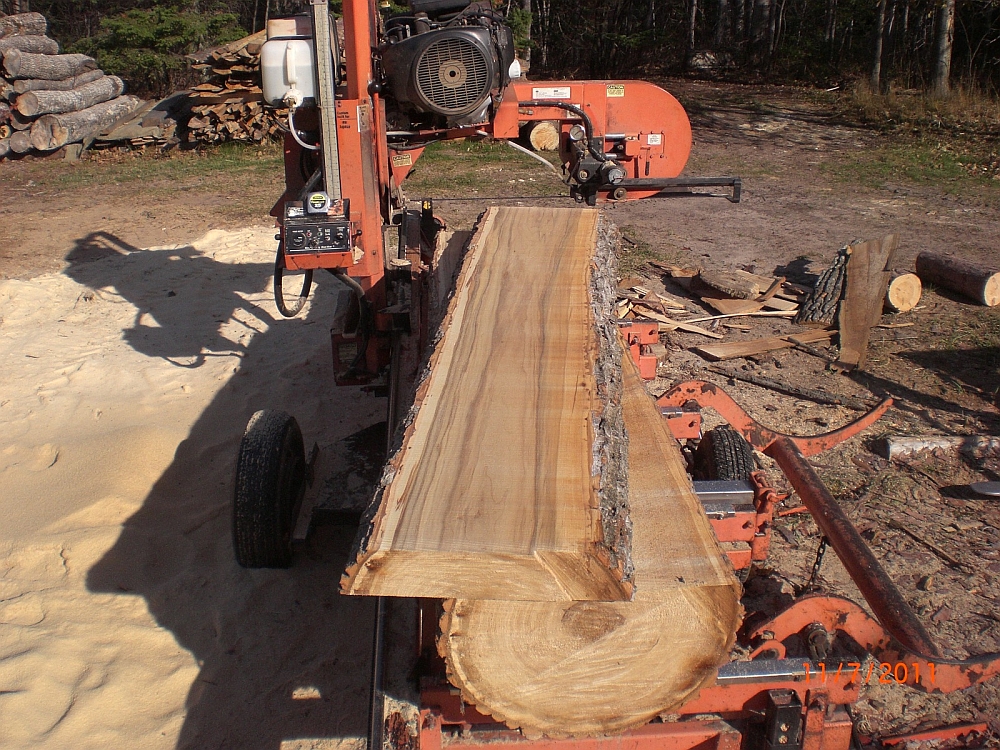 Veneer Aspen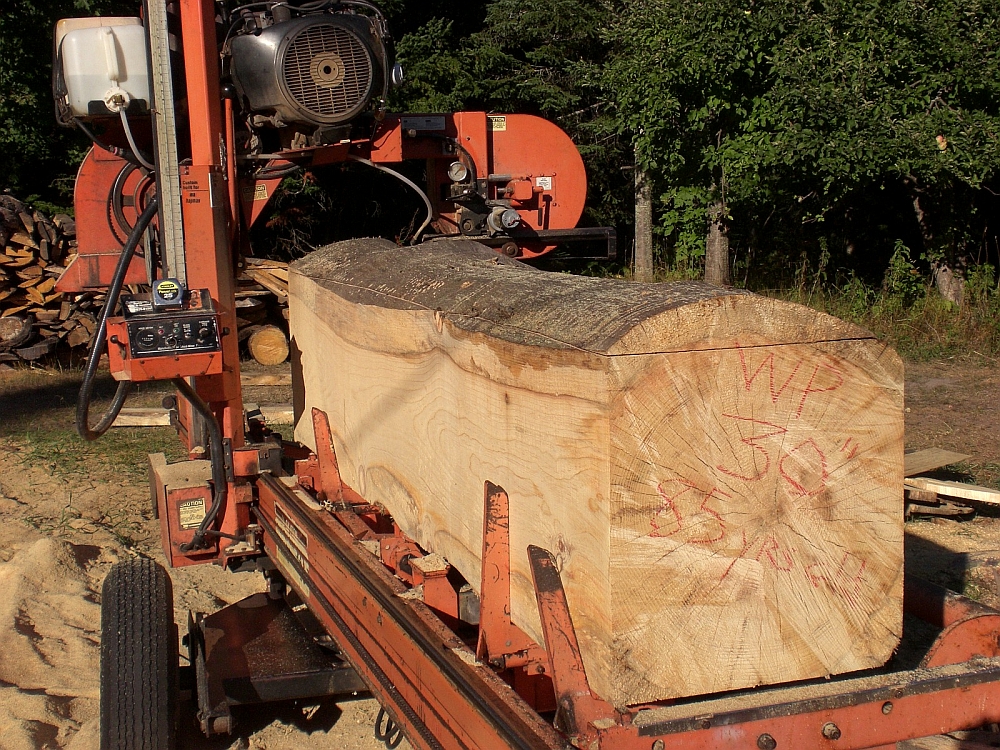 White Pine 30" dia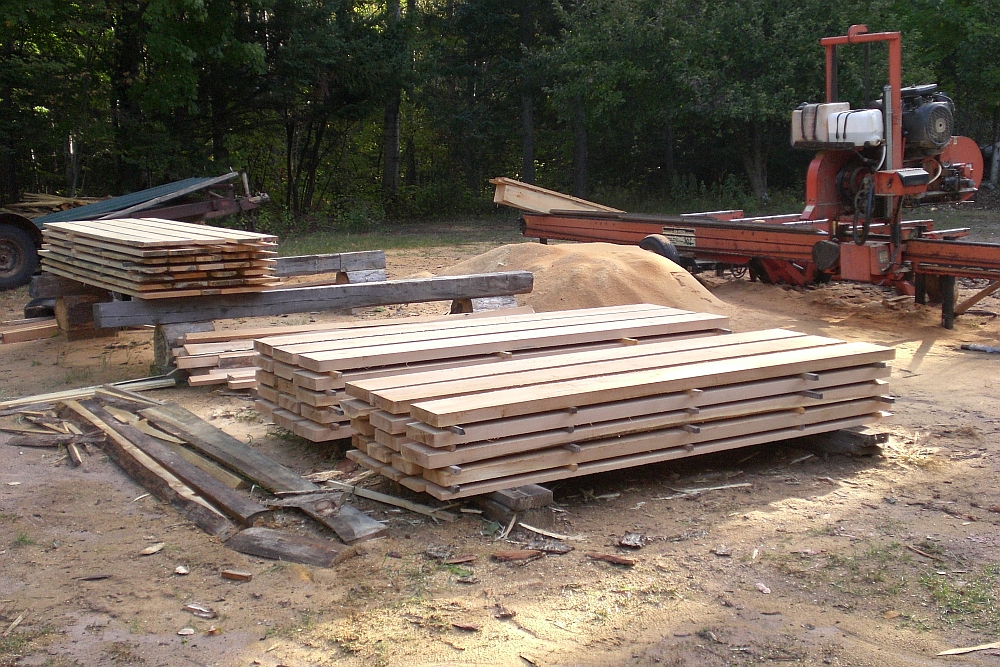 Oak Stickered