WILSON CREEK WOODSMITHING
Timber Block End Tables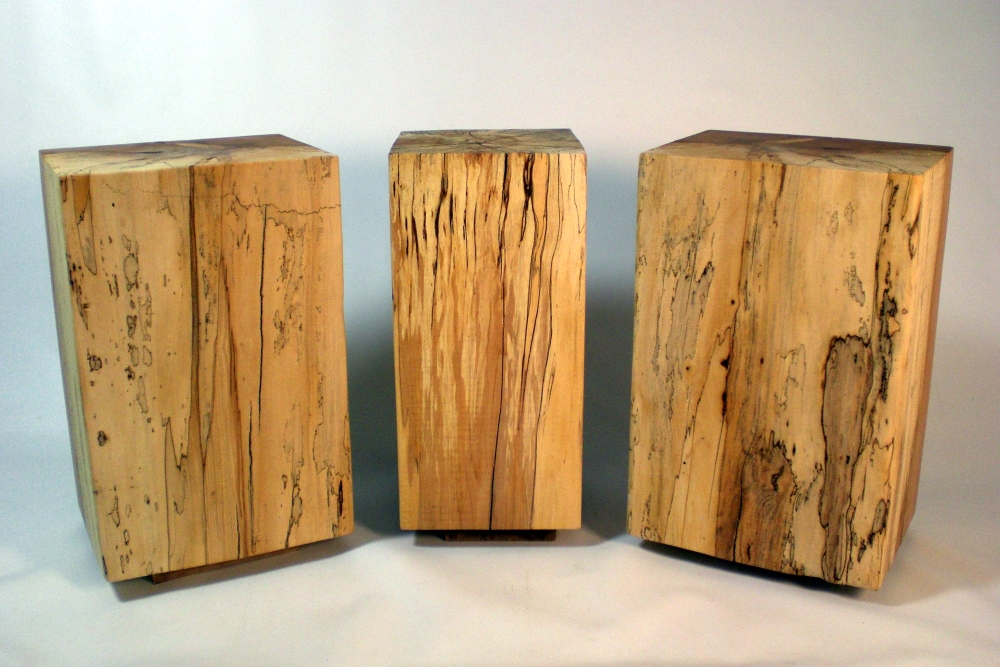 Spalted Maple End Tables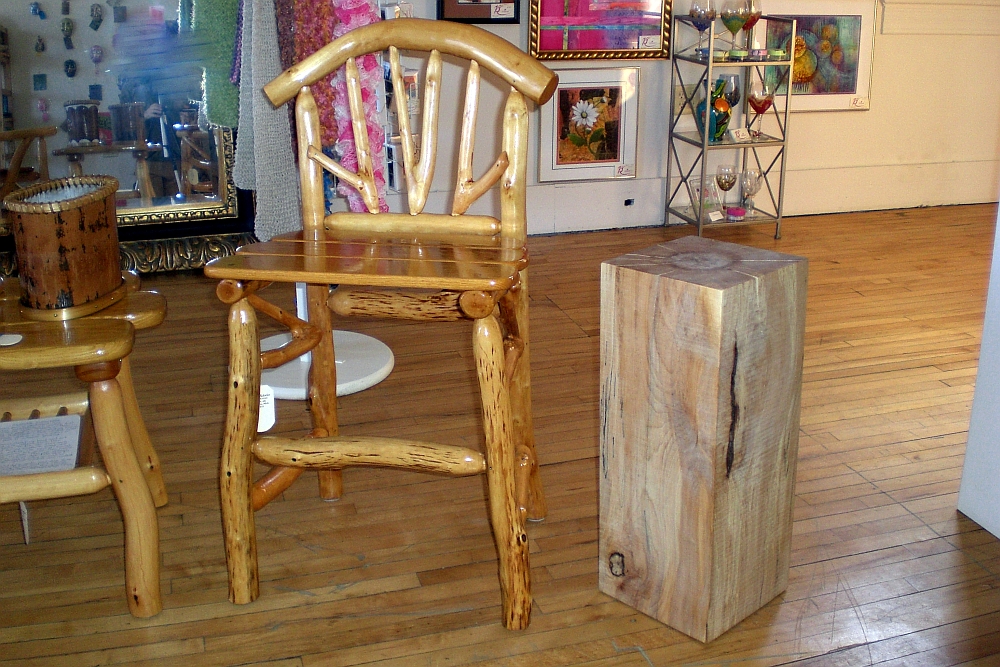 Maple Block with Chair
WCW offers a unique line of timber block end tables in both hardwood and softwood stock, made from self-produced bandsawn cants. Sizes range from 10"x10" up to 16"x16", most with the standard height of 20"--larger and taller pieces are available upon request. Currently in stock are several spalted hardwood blocks and a few large white pine pieces.
All blocks are sanded smooth on top, with a smooth "distressed" look for the sides that reveal the bandsawn look. These blocks will continue to check with age due to the size, which adds a further dimension of character. An orange-based tung oil finish and bottom felt pads round out the completed blocks. Purchase includes free local delivery.
Contact Justin Savu at 360-7288 with timber block end table questions. Visit Furniture Photos for more pictures.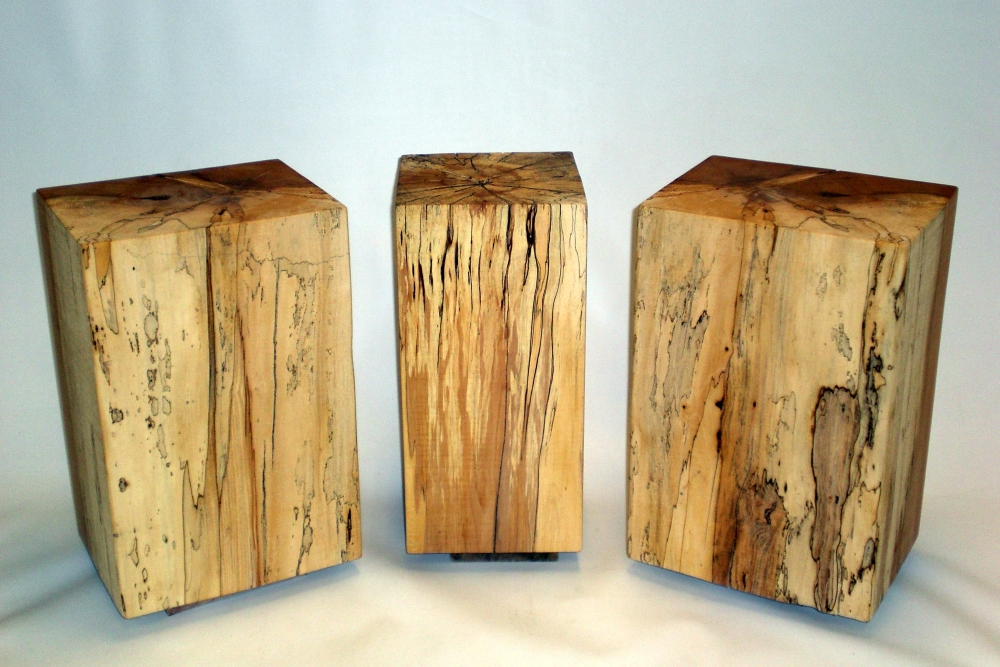 Spalted Maple End Tables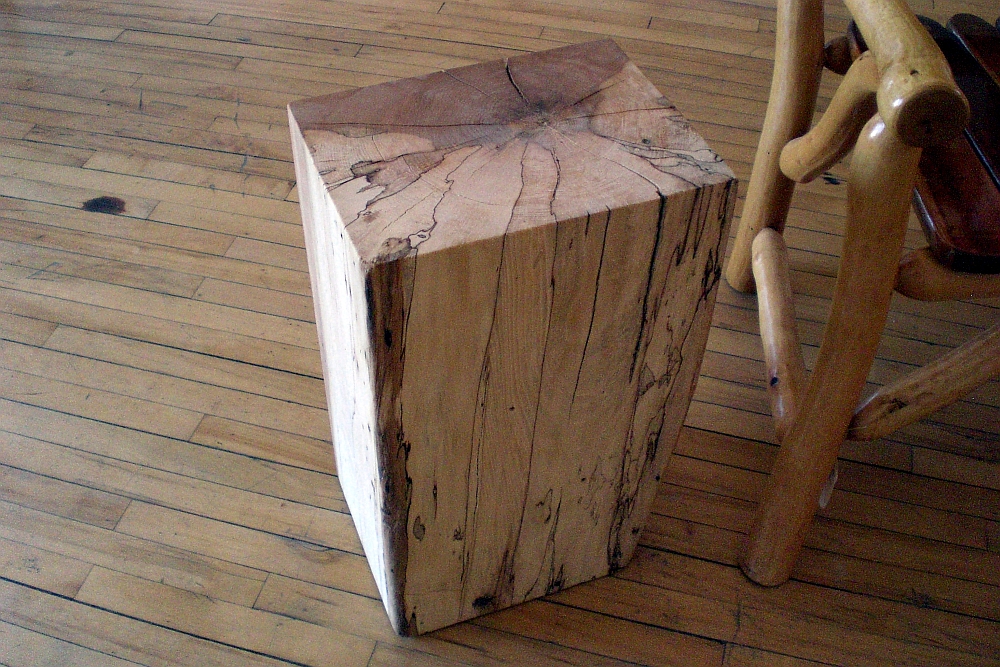 End Table with Chair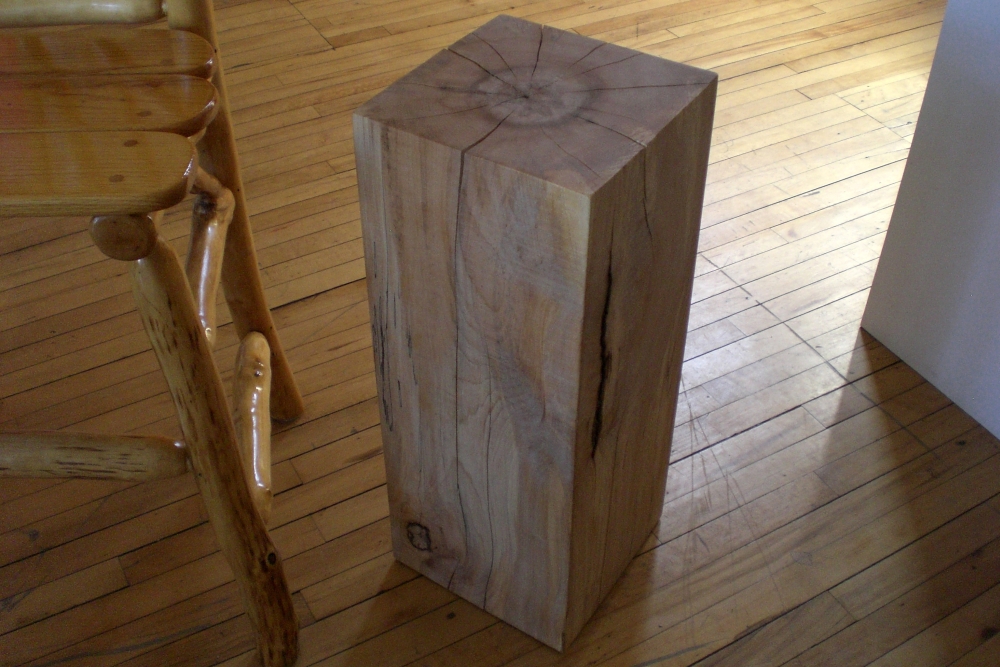 End Table with Chair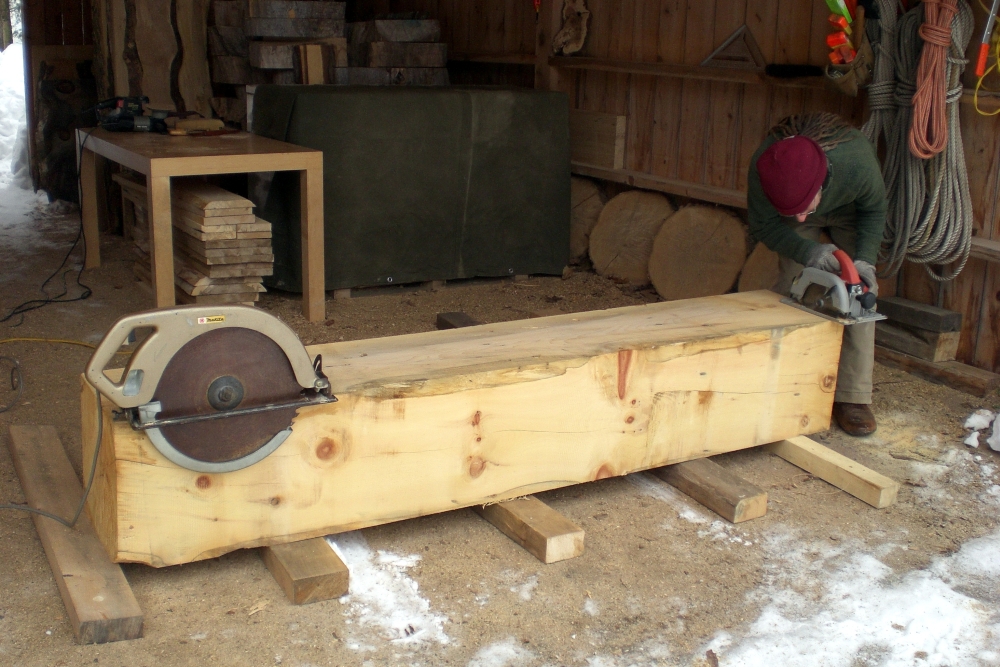 Scoring the End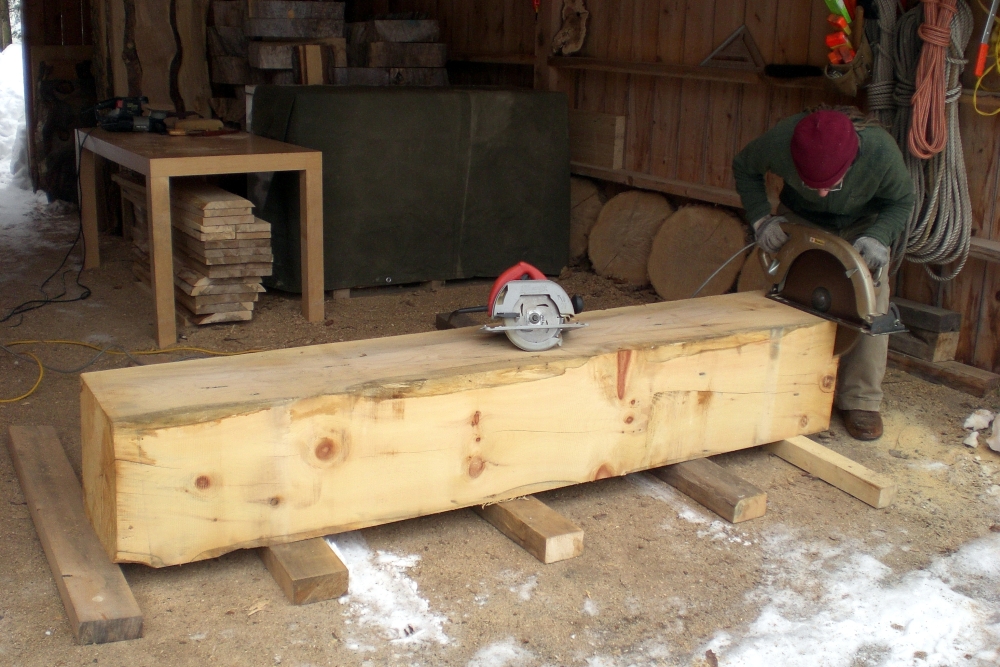 Beamsaw Square Cut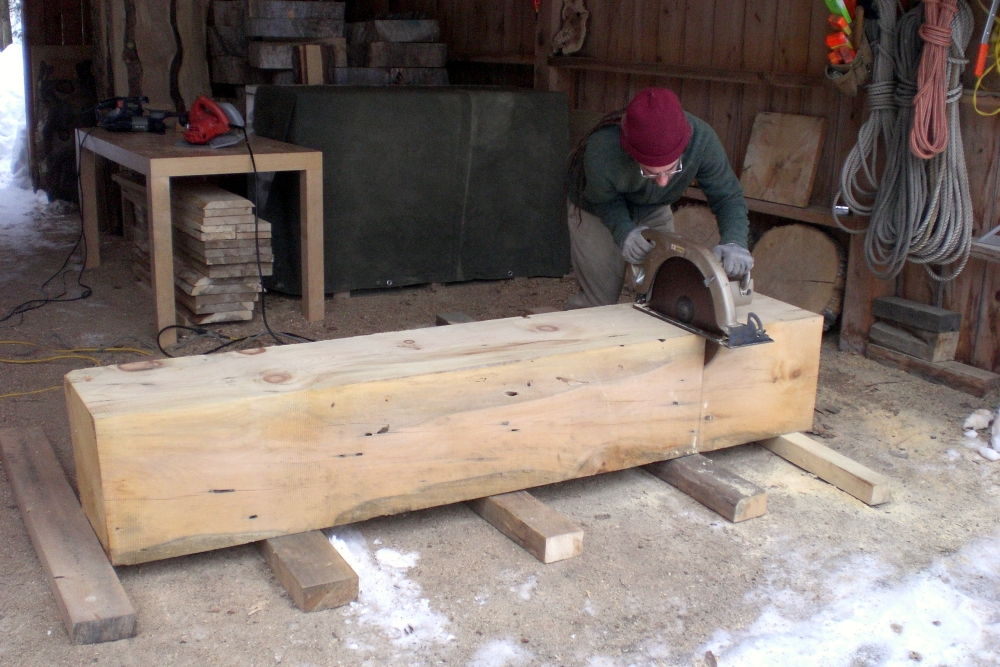 Beam Saw in Action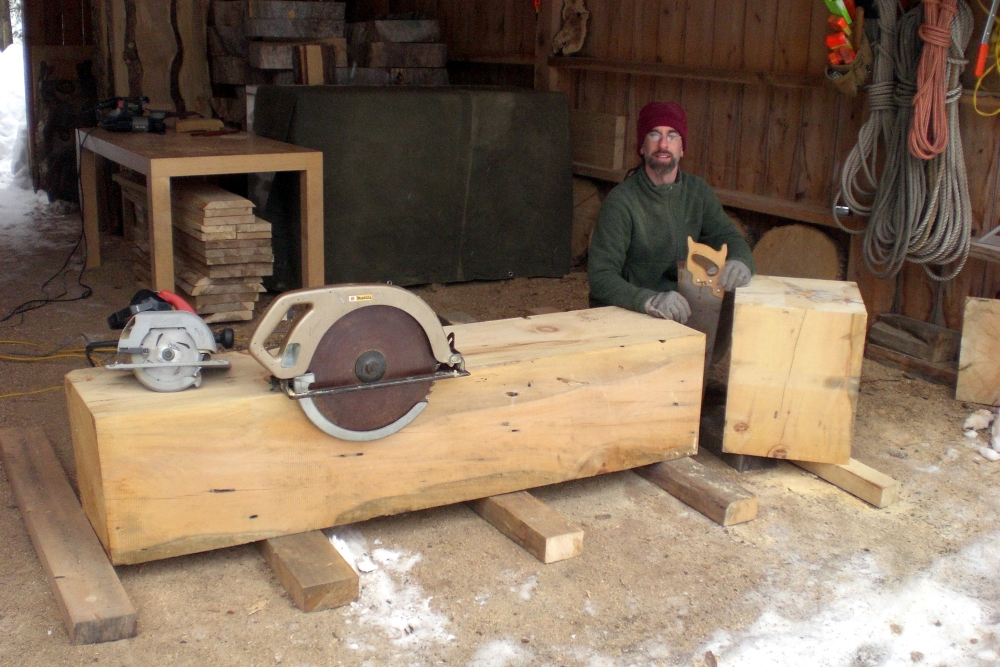 16" x 16" White Pine Block Separated