WILSON CREEK WOODSMITHING
---
For Sale--906.360.7288
---
Updated MAR 2017
Fall-cut lumber remains available before sawmill season this year--mostly 1" white/red pine and some timbers as well. Green lumber orders can be placed now throughout the summer.
Limited Firewood [cut 2016] is available for 2017, as no winter logging was done this year.
Hardwood firewood (8' lengths) is delivered in 2 full cord loads; $120/full cord. Delivery is limited to Big Bay and the Marquette surrounding area, and is mostly sugar maple with some mixed red maple, birch, and oak.
Timber Block End Tables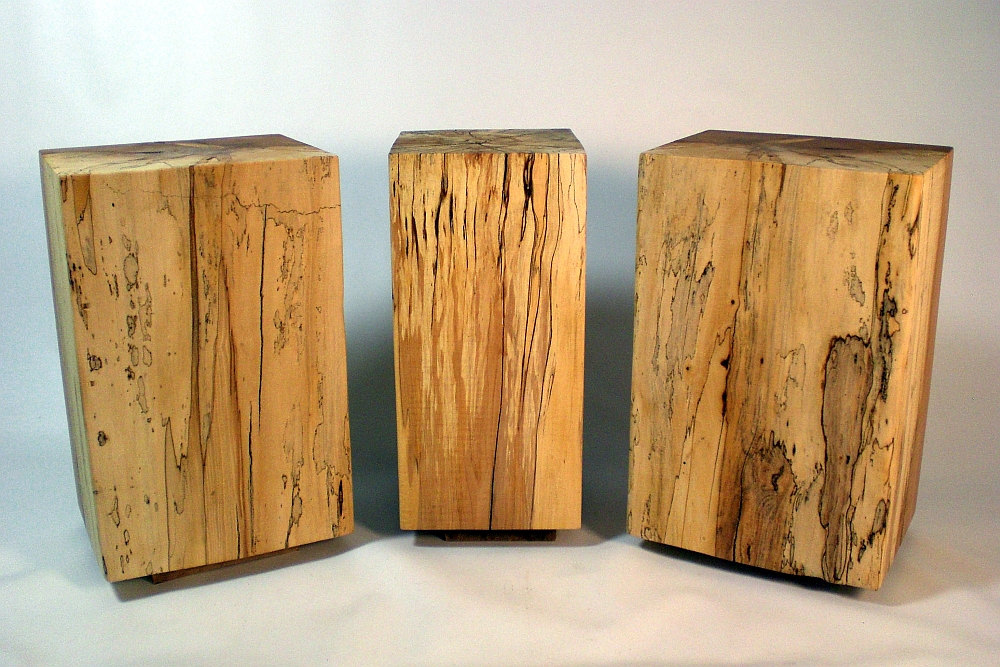 Stop by The Flying Moose General Store in Marquette to check out the selection.