WILSON CREEK WOODSMITHING
Low Impact Forestry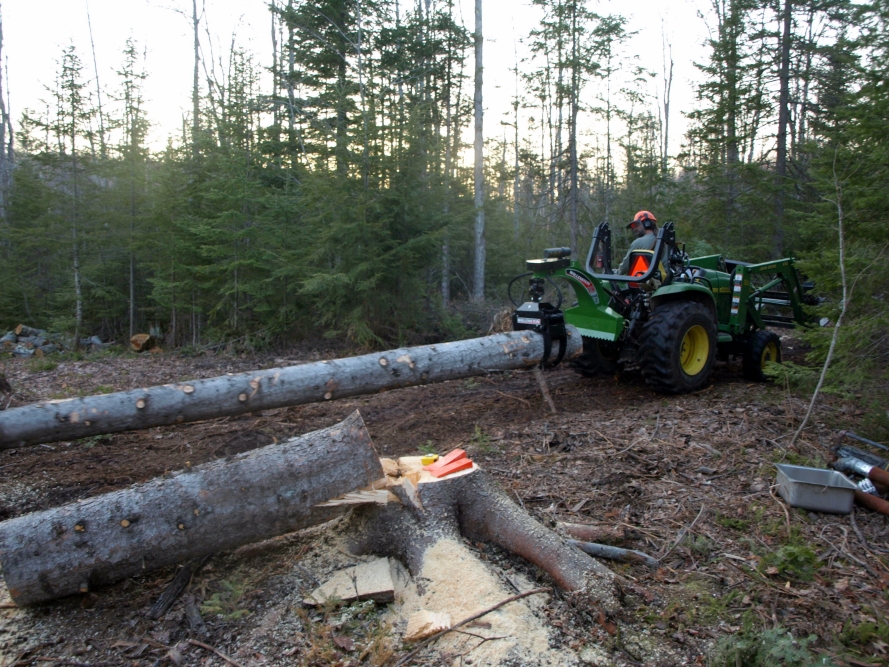 Spruce Skidding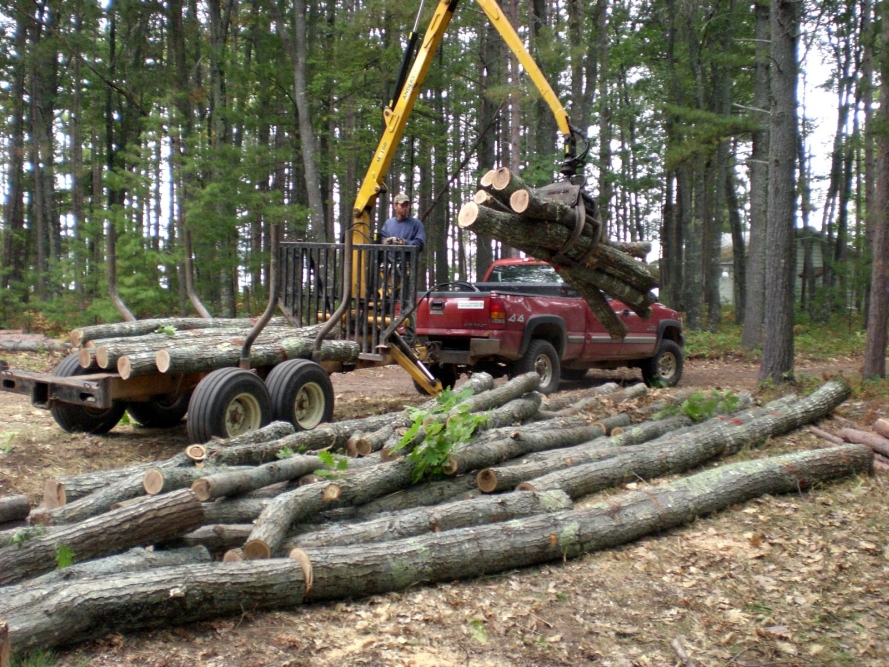 Loading Oak Firewood
WCW leads the way in local small scale low-impact forestry services, mostly on sites under 10 acres. By using a rubber-tired JD 4310 tractor with forks and rear grapple, narrow trails are carefully weaved through the forest with minimal residual damage. Working in both hardwood and softwood forests, all work is done by hand with power saws and wedges. The cutting style of WCW respects the land and the landowner, where all cuts are done as if they were on personal landholdings. All cuts are approached with the "worst-first" selection, culling out the poorest trees in the first rotation. WCW cuts lean on the light side, favoring closed-canopy regeneration to promote future high-quality timber.
A WCW thinning in a recent natural red pine stand left the largest and straightest trees for continued growth, while still providing a nice timber harvest for local use and a return to the landowner. Several local cuts are available for touring to review WCW forestry operations. Firewood from local cuts is often available for sale--both already on the deck and coming up--please call for details. Visit Forestry & Tree Service Photos for more pictures.
Contact Justin Savu at 360-7288 for a site visit or with further questions.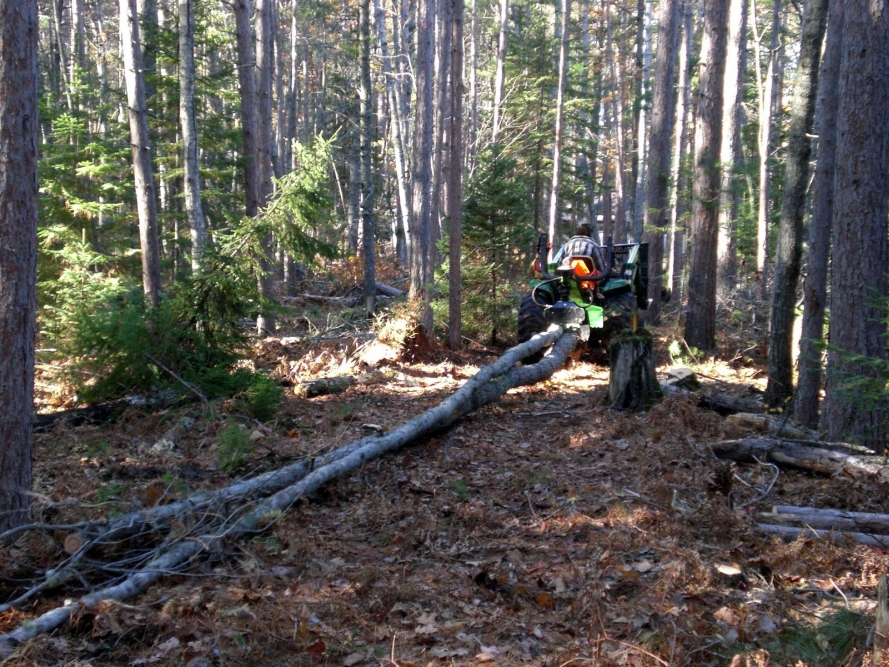 Long-Length Skidding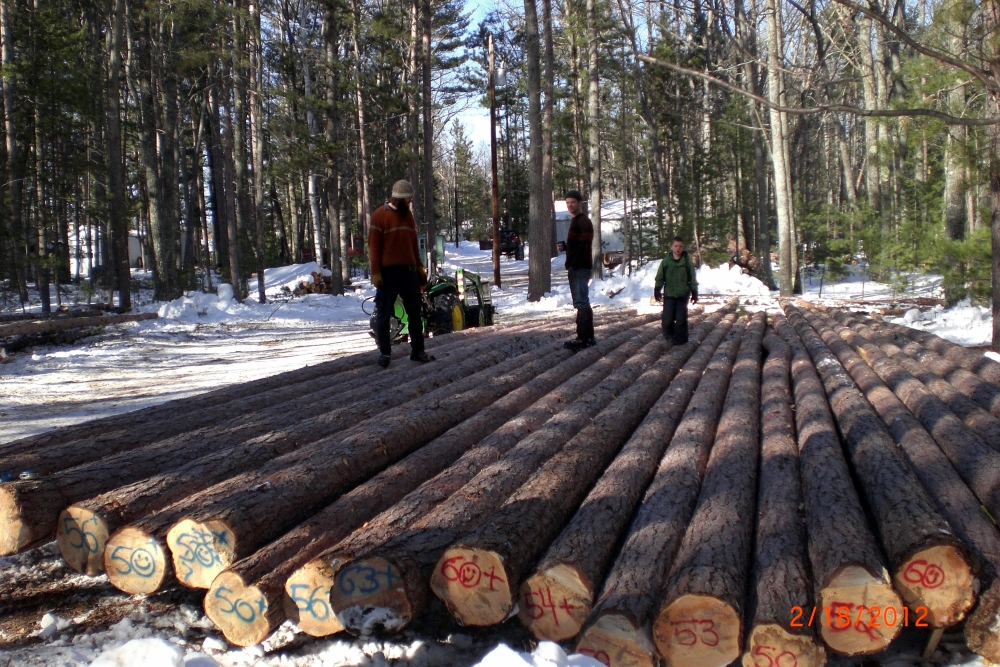 50'+ Red Pine Cabin Logs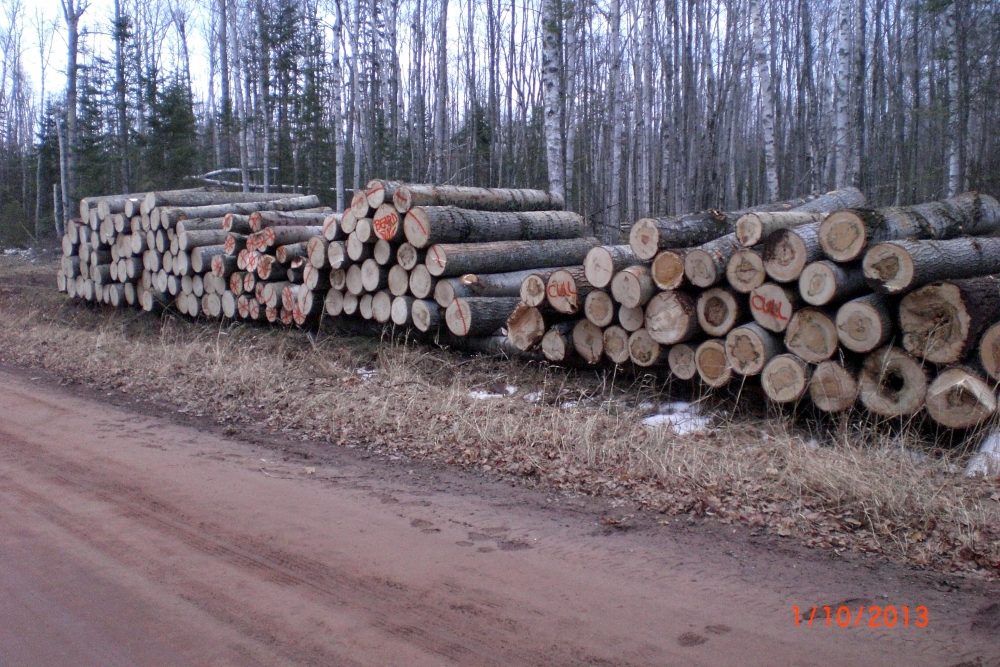 Aspen Sorted for Grade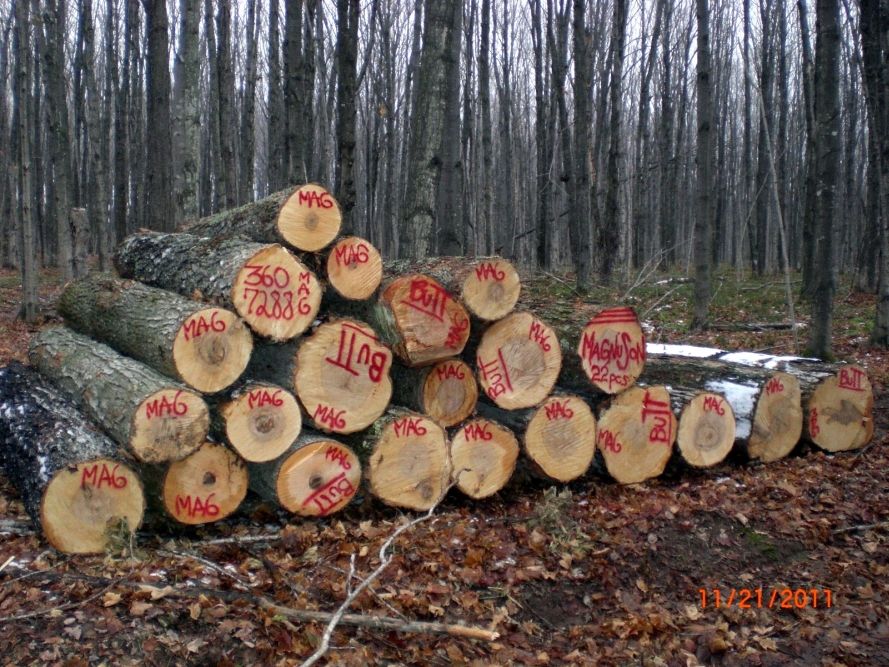 Sugar Maple On Deck for Trucker